ACCIDENTS & INJURIES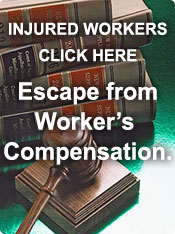 If you have been injured in an accident, we can help you obtain the medical attention that you need.
This will do the most important thing, take care of your health. It will also have the added benefit of enhancing your case, including the documentation of your damages. We will seek maximum compensation that you deserve, and no fee if no recovery.
How to Protect Your Personal Injury Case
All people, regardless of financial background, deserve high quality legal representation.
In the case of injury or death, no person should hesitate to contact
a lawyer out of fear that it will be too expensive.
In my office, we never a charge a fee to discuss a potential case. We can help most personal injury clients
on a contingency basis so that you pay no fees or costs until the case is completed.
TALK TO NO ONE — Do not talk to anyone about your accident except your physician, your attorney or his investigators. You should always require identification before speaking to anyone to be sure you are not speaking to a wrong person. Do not even speak to your own insurance company or any lawyers or investigators hired by them unless you have discussed it with your attorney first. Insurance companies do not pay money willingly. Do not allow anyone to tape record anything you say because it may ultimately be used as evidence against you and harm your case.
TAKE PHOTOGRAPHS
—
Save the negatives and prints of any photographs that have been taken regarding your case. You should photograph in color any bruises, cuts, or other physical evidence as soon as possible. After taking any pictures, be sure to have them developed immediately; then, if the results are poor, you can have additional pictures taken before the damage heals.
CAR REPAIR
—
Do not have your care repaired until you have taken pictures. Pictures taken by an insurance company will not be released to you. You must take your own pictures. Pictures are necessary to preserve the physical damage. After pictures have been taken, have your collision insurance company repair your car.
YOUR PHYSICIAN
—
Return to your physician as often as necessary and always tell him or her about your complaints. Disclose all symptoms and do not minimize your ailments, since they will affect your medical evaluation and treatments.
HEALTH INSURANCE
—
Immediately review both your health insurance and your auto insurance policies. Submit all medical or hospital bills to the appropriate insurance carrier for immediate payment. If you do not have adequate insurance coverage, retaining an attorney may allow you to receive the treatment you need without immediate payment. You physician may accept a lien whereby his or her charges are paid out of any amounts received form your claim.
SAVE ALL PHYSICAL EVIDENCE
—
If your injuries require a cast; brace, or traction or other appliance, save it. It is evidence important to your case. Further, take photographs when you are in the cast or brace.
SAVE YOUR RECEIPTS
—
Keep all documents, receipts, or other items related in any way to your case. You can always discard something at a later date, but it may be impossible to get a duplicate copy of something discarded. Keep duplicate cope of all medical, hospital, and drug bills. Also, keep records of any other expenses you may have in connection with your case.
RETAIN ANY LAWYER OF YOUR CHOOSING
—
Every day may matter. There are important Statutes of Limitation that may forever bar your claim. (No legal advice has been given herein. We do not agree to represent you at this time. You must have an Attorney Client Fee Agreement signed by us in ink before we have agreed to represent you. Please do consider this office for your legal needs).
Click here to learn more about
some exceptions to the exclusive remedy rule.
WE DO NOT AGREE TO REPRESENT YOU BY ANYTHING STATED HEREIN. YOU MUST HAVE AN ATTORNEY CLIENT AGREEMENT SIGNED BY US AND BY YOU TO BE CONSIDERED OUR CLIENT
No Legal Advice is given in this website.